HEADING DOWN LOUISVILLE PIKE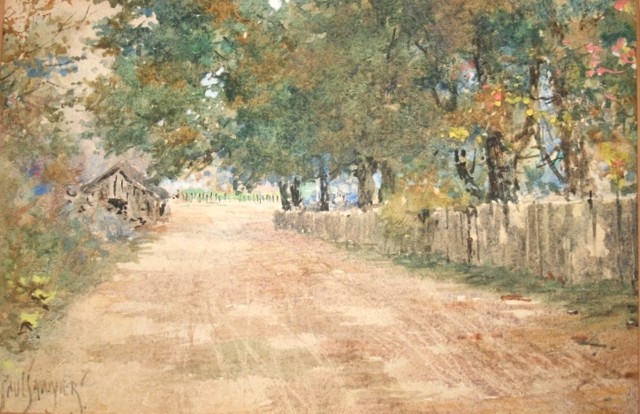 This delightful small watercolor was recently found in Florida, with a companion, SHALLOW WATERS. The focus is a scene in the fall, of the old Louisville Pike, heading downhill into Frankfort. In the distance, on the left can be seen the old blacksmith shop, and beyond is the curve next to Second Street School.
Sawyier would have captured this scene outdoors in preparation for a larger painting. However, in this fall scene, Sawyier has captured some of the most brilliant colors seen in a painting of this size. The quality of the work is just outstanding.
4 1/2" X 6 1/2"
This painting has been sold.