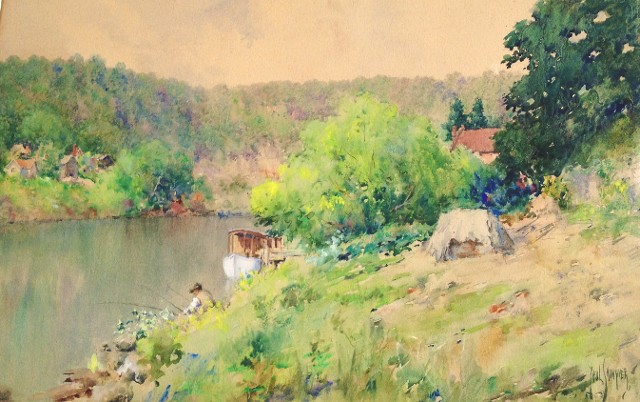 FISHING AT CAMP NELSON
In this watercolor, can be seen a fisherman on the Kentucky River. Probably Paul Sawyier, who has tied up his houseboat, and nearby set up his tent.
Paul Sawyier painted scenes of Shakertown, High Bridge, and Camp Nelson during the period from 1908 to 1913. Based on previous Sawyier scenes, it is felt that this view shows the Camp Nelson village, just south of Nicholasville, Kentucky.
The specific history of this painting is not known, but is of the highest quality, particularly considering that it was created over 100 years ago.
Image: 11 1/4" x 18 1/4"
This painting has been sold.