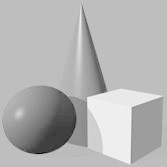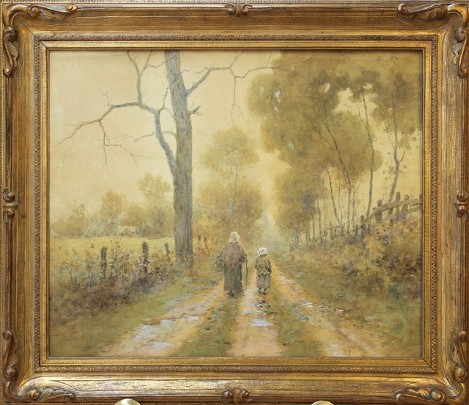 The End of The Lane
I916, Dr. J. Leslie Davis, a physician in Philadelphia, commissioned Paul Sawyier to paint a series of scenes of Cave Spring Farm his childhood home. In the 1980's, this collection was donated to the Kentucky Historical Society, who reproduced several of the watercolors originals including PASTORIAL SCENE OF SHEEP.
THE END OF THE LANE is also a watercolor and similar in size and scene except the focal point is a woman carrying a basket and a young girl. Sawyier included similar figures in BERRY TIME and DAYS GONE BY.
This original was found in Detroit, Michigan. The owner's grandfather probably bought this paintings and WATCHFUL WAITING when a Detroit art dealer was exhibiting Sawyier's works in one man shows. The title comes from the words THE END OF THE LANE written on the back of the original.
20" x 24" THIS PAINTING HAS BEEN SOLD