Image: 9 1/2" x 11 1/2"
This original painting may be the only landscape that Sawyier completed in pastel. It shows a winter scene of a barn, with figures just inside the doorway. The location of the scene has not been established, but with snow it would most likely be in the Catskill Mountains.
This painting was recently found in Paris, France. It was owned by Sawyier's oldest sister Lilian Hill, who passed the work to her married son, Henry Sawyier Hill. He left the painting to his wife May Conway, who left it to her brother Richard Conway. He left the painting to his cousin Gertrude Domigan, Mrs. Richard Schroeder, who left the work to his son.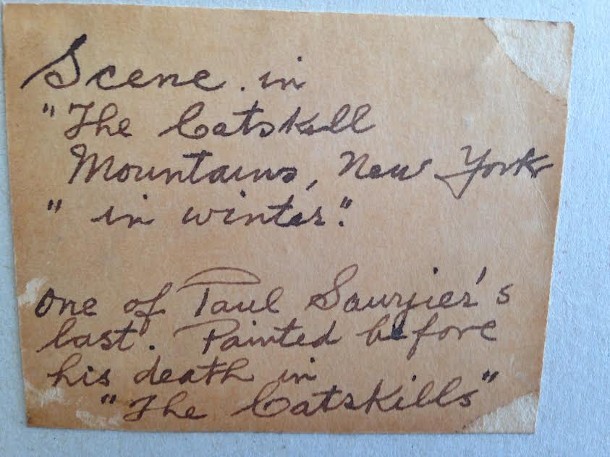 This note from Paul Sawyier's sister Lillian Sawyier Hill is with the painting.