SWITZER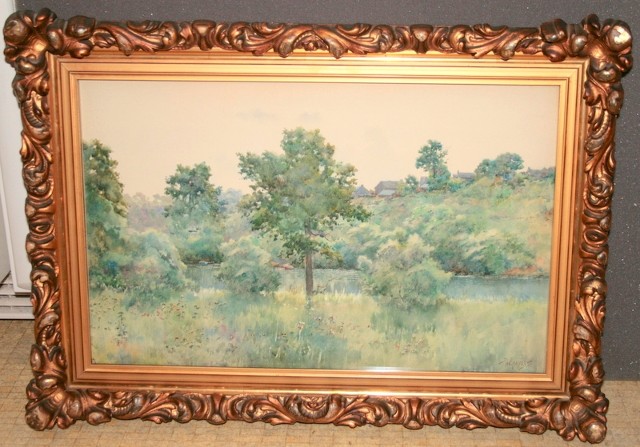 This watercolor is so named because on the back of the work are the words "Switzer" and "$20", apparently the price paid to Sawyier.
Mr. George C. Watts travelled Kentucky selling garments, settled in Louisville in 1916, and was friends with Sawyier and Louisville artist Harvey Joiner.
Their daughter married Mr. William Meyer, who was with Schiller's Hardware in Louisville for many years. This work passed to Mrs. Meyer and then Mrs. Janice France.
this scene of the Elkhorn near Switzer is extremely well preserved for being over 100 years old and is in the original frame.
Image: 11" x 17 1/2"
This painting has been sold.